The coronavirus has people staying at home, but that doesn't mean you have to sit around doing nothing. Here are a few online resources for virtual activities in Vermont, to help keep you occupied during the COVID-19 quarantine.
---
ARTS & ENTERTAINMENT

Virtual Arts Events:
Since 1965, the Vermont Arts Council has been the state's primary provider of funding, advocacy, and information for the arts in Vermont. Right now, artists of every discipline are continuing to create & connect with their audiences through livestreaming, video conferencing, and social media. The Vermont Arts Council has collected a few such online channels to help you stay connected.
Online Performances by Vermont Artists:
Arts & entertainment performances are a big part of why Vermont is such a great place to live and the Burlington Free Press plans to keep a running list of online arts events to enjoy. Some events even offer ways to donate to a cause or contribute to a "virtual tip jar" to help artists not starve during such a difficult time.
Cooking Tips:
If you're interested in the Culinary Arts, meet Aysegul Sanford, living in the small town of Manchester, Vermont. In her blog, Foolproof Living, you'll find recipes with easy-to-follow instructions. Every recipe has been tested at least three times – once to taste, second to confirm ingredient measurements, third to photograph, and sometimes a fourth time to video it. Bon Appetit!
---
EDUCATION

Vermont Online Library:
The Vermont Online Library (VOL) offers a wide array of electronic information databases on a variety of topics geared to a variety of age levels, for both generalists and specialists. These resources are available to you 24-hours-a-day from not only your participating local library, but your home, your office - or anywhere Internet access is available. (Contact your library for login & password information).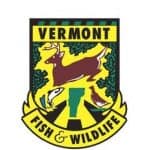 Vermont Hunter Education Online:
Amid concerns over COVID-19, the Vermont Fish and Wildlife Department has canceled all in-person hunter, bowhunter, and trapper education courses through the end of May. Online-only certification is now available and FREE. Online certification will only be available temporarily. Students will need to complete the online homework AND virtual field day, then e-mail both of those certificates to get their orange card.
Virtual Learning:
The Fairbanks Museum & Planetarium is working hard to provide the community with educational classes, curricula, and materials online (and for download) while the museum is closed. In partnership with Kingdom Access Television, Fairbanks will be providing interactive programming that reaches even those with limited Internet access.
---
VIRTUAL TOURS

Tour Vermont Colleges & Universities:
CampusTours was founded in 1997 as a way for students to take virtual tours of colleges and universities. In 2001 CampusTours began building multimedia tours and interactive campus maps for colleges and universities, and has since grown to become a leading provider of virtual and video tour and interactive map services to the academic, non-profit and government markets.
Tour the Vermont State House:
The State House is a hub of activity year-round and visitors are always welcome. Try the Google 360 VIRTUAL TOUR, which explores all of the principal chambers of the State House. During regular hours, self-guided tours are available throughout the year, guided tours for walk-in visitors are offered from late June through October, and group tours (including schools) can be scheduled in advance for any time of year. Most tours are offered at no charge.