Updated 5/2/23
If you are recently engaged and now facing the prospect of planning a wedding, you may feel overwhelmed.  Take just one look at a wedding planning checklist, and you begin to realize how many decisions you will have to make.  It may sound counterintuitive, but a destination wedding can actually simplify that prospect.  Especially if you choose a venue with a good, on-site wedding planner to help you.   Nowhere is this more true than at The Essex Resort & Spa near Burlington, Vermont.
Vermont has become a very popular spot for a destination wedding because, besides being easily accessible, it offers some of the most beautiful backdrops for your special day -- from magnificent green mountains and crystal blue skies to incomparable fall foliage or the sparkle of winter white. And no Vermont destination can offer you more than The Essex Resort & Spa.
Let's talk first about what sets The Essex apart from other venues. The Essex is a culinary resort with world-class chefs. No rubber chicken or rainbow roast beef here. The meal you serve your guests will be delicious, memorable, and comparable to big-city, high-priced venues.
That's a good start, but The Essex can tick all the other boxes on your check list as well. First of all, you will have a personal wedding planner working with you to make the process as easy and stress-free as possible. Although you will want to meet on-site to tour the resort and do a menu tasting, everything else can be handled long distance. The resort has even successfully planned weddings for couples from out of the country. Whether you are inviting 150 guests for an entire weekend of celebration or planning a more intimate affair for 50 close friends and family, the resort offers a choice of space ideal for your reception. For a totally exclusive, intimate gathering, choose the off-site Ponds at Bolton Valley, with its vaulted ceiling and spectacular river stone fireplace. Or the sun-filled Atrium with its views over the gardens to the East Lawn with its white gazebo.
With function space selected and menu decided, the hard part is over. Now is the time your wedding planner helps you add the magic to your plans. If you want a traditional church service, your wedding planner will go over all the options. What about photographers, florists, and the other outside vendors you will need? The resort's wedding planner will help you choose from a list of local vendors and will coordinate everything on the day of the big event for you. For something really special, what about fireworks or a carriage ride from the church? Your wedding planner has the contacts to make these dreams a reality.
Destination weddings are about more than just the wedding service and reception. One of the real benefits of a destination wedding is that it serves as a mini-vacation for your guests. The Essex offers 120 overnight accommodations and also provides a complimentary overnight room for the newlyweds on the wedding night. In addition to comfortable, modern guest rooms, The Essex Resort and Spa offers a full-service spa and fitness center. Whether guests are interested in a workout followed by a massage, a swim in the temperature-controlled pool, or salon services to get ready for the big event, The Essex spa can accommodate them. Consider how convenient the salon services, right on the premises, are for the bridal party. For the more active, guests can choose from golf, tennis, or head into nearby Burlington for all the city can offer.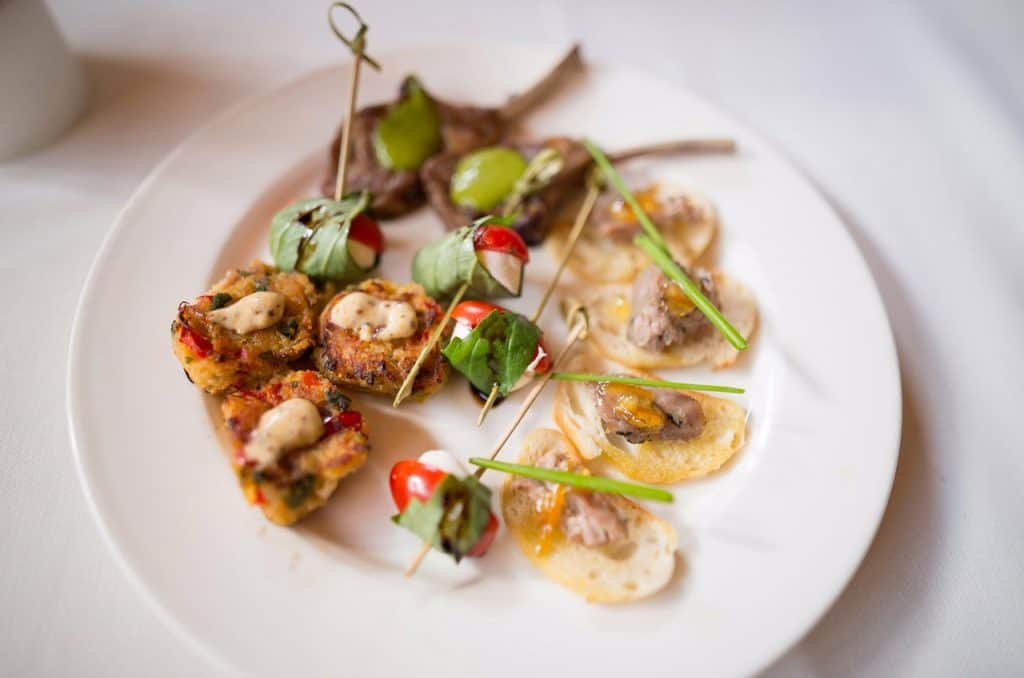 If The Essex Resort & Spa sounds like the destination that will make your day the wedding of your dreams, keep in mind that prime dates book up quickly. For summer or fall, the resort recommends reserving 9-12 months in advance. From November to March, there is less demand and the resort hints that winter weddings are "a fantastic way to stretch a budget." For a destination wedding of your dreams, you will certainly want to consider The Essex Resort & Spa.
For more information:
The Essex Resort & Spa Weddings