Equinox Mountain, or Mount Equinox, is one of the most popular hikes in southern Vermont. Standing tall at an elevation of 3,848 feet, the mountain overlooks the town of Manchester on its east facing side. Equinox is also the second tallest mountain in southern Vermont, and is the tallest mountain in the Taconic Range and Bennington County.
Equinox Mountain is covered in hiking and walking trails, varying in difficulty as one increases in elevation. At the mountain's base is Equinox Pond, which is surrounded by walking trails perfect for all levels of hikers. As one moves further up the mountain, the trails grow steeper and increase in difficulty. A great medium hike is to Robin's Lookout, which takes you up to a spot overlooking the pond below.
The hike to Equinox's summit, however, is much steeper and longer than the other trails, and is about 6.3 miles round trip. But even so, the 360° view from the top of the mountain on sunny days makes the trek well worth it. Visible from the east, and even more so from Lookout Rock, is the town of Manchester and the Green Mountains. Looking southeast from the summit, the towns of Sunderland and Arlington can also be seen, along with Route 7. On the west side of the mountain, hikers are greeted by a spectacular view of the Taconic Range and can even look into New York on a clear day. But hikers be warned-- if the day is cloudy, or if it is still early in the morning, your view may be clouded by mist.
Also at the top of Equinox Mountain is The Saint Bruno Scenic Viewing Center, at which hikers can view maps of the skyline to help them identify the surrounding mountains. The viewing center is also accessible by toll road. Skyline Drive takes visitors from 7A to Equinox's summit, offering breathtaking views left and right as the road ascends.
The Charterhouse of the Transfiguration, the only Carthusian monastery in the United States, can also be seen from the toll road. The secluded spot is situated on the southwest side of the mountain, near Lake Madeleine. 7,000 acres were donated to the Carthusians in the 1960s by wealthy landowner Joseph George Davidson, with the Charterhouse of the Transfiguration opening in 1970.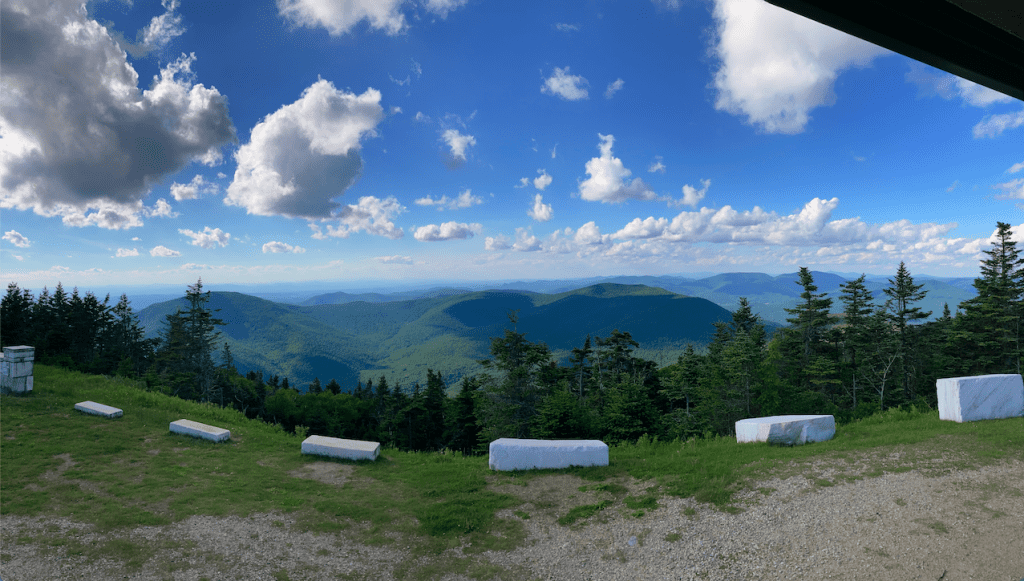 Rich in views and history, it's no wonder that this hike is as popular as it is. Be sure to add Equinox Mountain to your summer hiking bucket list!