The Deep Dive
Woodstock Tips + FAQs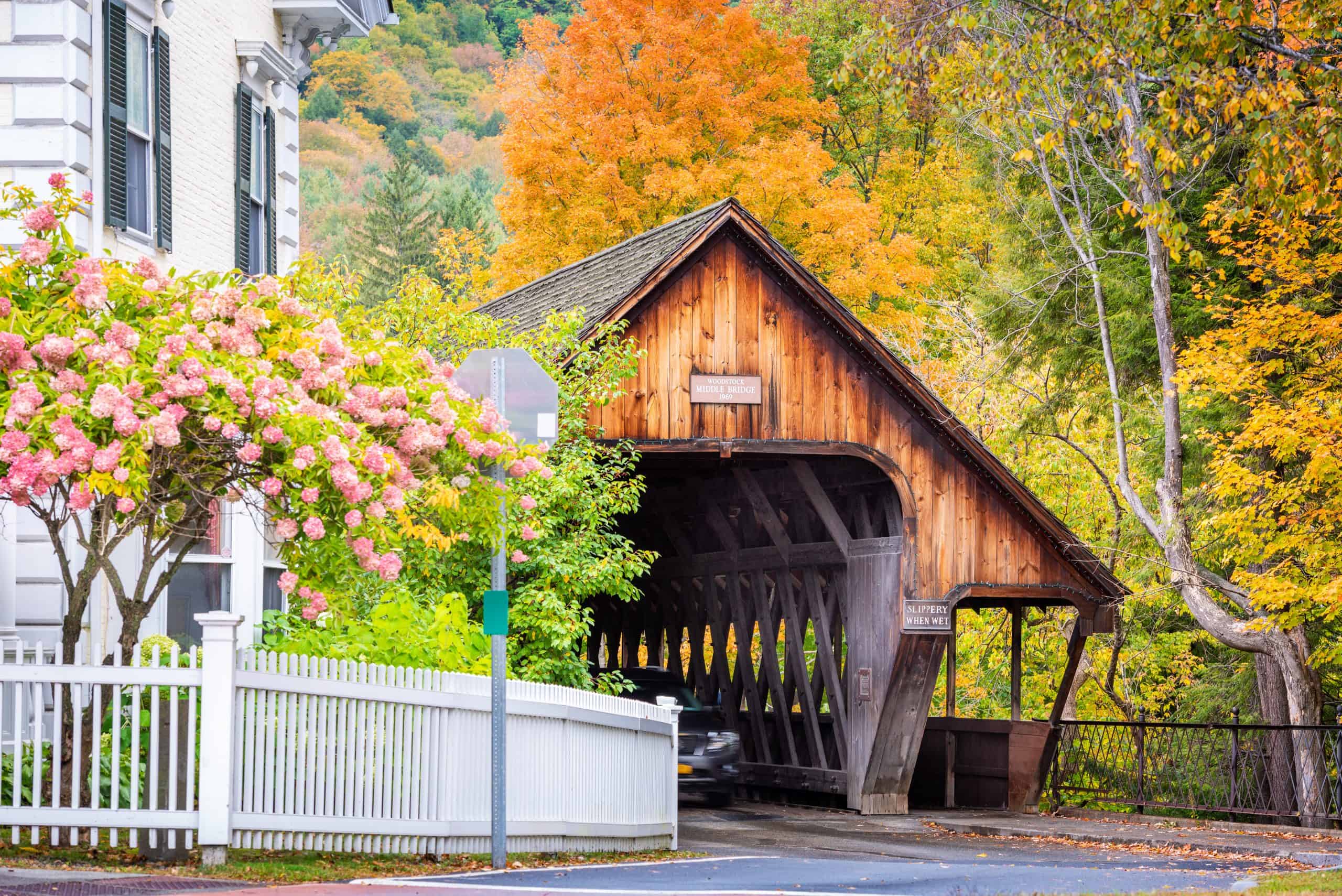 What are the local, must-see attractions or hot spots?

Woodstock is a great walking town and to start off your day, we suggest first heading to the town Green. From the Green take in the historic architecture and grand homes on either side of you. Also a great spot for a picnic, hear a band on the gazebo, or if you're there on a Wednesday, you'll be smack in the middle of a vibrant farmers market featuring local producers and artisans. Walking East you'll find Main St. packed full of boutique shops and restaurants where you can while away the afternoon. After some food, drinks, and shopping - make your way over to Cross St. up to Mt. Peg and the Billings Farm trail system. It's a short, scenic hike to the top, and the views at the summit are spectacular (another excellent spot for a picnic!). Enjoy!

If you only had one night in town, where are you going for dinner?

One of our favorite spots anywhere in the state, Worthy Kitchen is a winner. Thankfully farm-to-table food can be found just about everywhere you go here in Vermont, but the folks at Worthy Kitchen just seem to do everything a little better and tastier! When cruising through their menu, you'll find instances of their partnerships with farms and producers all through the state, and we're consistently blown away by the high-quality dishes coming from the kitchen. All of their burgers are to-die-for, and their mac and cheese is what all other mac and cheeses wish they were. Understandably, it can be a bit of a wait at times to grab a table, but trust us, it'll be worth it (get it?).

We're looking to splurge a little - where are the best digs in town?

Woodstock itself can be a bit of a splurge, but that's what you're here for! The indulgence and the magic of high-end Vermont Charm. Nowhere in town does this better than the eponymous Woodstock Inn & Resort. With a world-class spa, golf club, ski resort, tennis club, and much more - there are activities aplenty for your entire stay. Did we mention there was a resort falconry center as well? You know what they say, if you're going to be lodging like a king, you better partake in the sport of kings as well, right?

Where should we go for unique, one-of-a-kind shopping?

Set just outside of downtown Woodstock the Farmhouse Pottery Flagship Store is just as bucolic as you might imagine. Farmhouse Pottery is known for it's minimalistic and stunning, hand-thrown pottery. Of the highest quality, perusing the inventory at their Woodstock location, you can't help but feel transported to a place of calm and serenity. Showcasing America's largest studio pottery workshop as well as the entire collection of their modern homeware, anyone looking to add a tranquil touch to their residence would benefit from a visit. Also be sure to check out their Wheel Workshops where you can learn about traditional pottery making while making your own piece of stoneware on the wheel.

Similarly valuing high quality craftsmanship, the folks at Simon Pearce in nearby Quechee have elevated their craft to functional, striking artwork. At their Flagship location, you can watch master glassblowers at work creating the very pieces you'll find on the showroom floor. Make an afternoon of the outing and enjoy lunch or dinner in the attached award-winning farm-to-table restaurant. Overlooking the Ottauquechee River outside, you'll also find a photo-worthy bar serving up artisan cocktails. Now thats our kind of shopping establishment.

We have our kids with us, where should we go with the entire family?

Without question, be sure to find your way to the Billings Farm & Museum. Your kids are going to love visiting all of the barns on this working, historic dairy farm - and yes, there is absolutely time to pet the animals! In addition to the dairy barns, you'll be able to step back in time and visit exhibits showcasing farm-life from the 1890s. Walking trails, gardens, a restored 19th century Farm Manager's House, and a snack shack (check out the cheese and creemees made on site!) are just some of the fun times to be had at Billings Farm, so give it a go!

Another great family option is the Montshire Museum of Science located 25 minutes away in Norwich. Absolutely worth the trek, the Montshire is hands on to-the-max and a perfect afternoon for your little scientists! With loads of interactive displays and exhibits - everything from aquariums to science discovery labs, musical instrument creation to planetary exploration - the Montshire Science Museum is going to be the hit of the trip.

We're looking to start the day off right, breakfast recs? Is there a famous, local breakfast sandwich?

The hardest decision you'll have when you get up in the morning and head to the Mont Vert Cafe will be how to narrow your breakfast order down to just one thing. Our suggestion? Give in to gluttony and make your breakfast a double! Two of our favorites are the Floren-woody wrap (scrambled eggs, baby spinach, mushrooms, parmesan & garlic aioli on a whole wheat wrap) and the Mont Vert Cristo (Ham, Cabot swiss cheese on challah french toast & a side of Vermont maple syrup), but we mean it - you can't go wrong with anything from these folks. Local Tip: Be sure to hold out and get your cup of joe from here as well. The coffee game is on point.

We want to get out and breathe in some fresh air, what do you suggest we check out?

Newly rebranded as Saskadena Six (formerly Suicide Six) this ski resort is owned and operated by the Woodstock Inn and Resort. With skiing and riding in the Winter, mountain biking, fly-fishing, and hiking throughout the rest of the year, Saskadena Six is one of our favorite places to go enjoy the great outdoors! The Ski and Snowboard School here is really top-notch (as well as one of the oldest in the country as well) and the great mix of beginner and advanced terrain makes it a perfect place to learn. Local Tip: As part of the Woodstock Inn & Resort there are frequently packaged deals with lodging as well, so be sure to check for specials and promotions.

Another favorite outdoor spot in Woodstock is the Mt. Peg Trail System. With numerous scenic vistas and varying degrees of difficulty, the Mt. Peg Trail System is a great way to see another side of Woodstock. During the Winter be sure to explore the trails with cross-country skis or snow shoes as the Woodstock Resort Nordic Center creates excellent opportunities for both!

We're coming up for a couples getaway - where should we go for a romantic dinner?

If you or your significant other at all fancy yourself foodies, you would be well served to make a reservation at The Lincoln Inn & Restaurant at the Covered Bridge. Offering a seven-course tasting menu by Michlin Star-trained Chef Jevgenija Saromova, your taste buds are guaranteed to be in for a special evening. If you'd like to make your night even more spectacular, you owe it to yourself to explore the Chef's Table Experience. Located in a private dining room created for Paul Newman (yes, that Paul Newman), the Chef's Table Experience offers one seating per night with either a seven or twelve-course Chef's Menu, and is served with an optional 7 or 12-course wine pairing. An evening as exceptional as Ol' Blue Eyes himself.

Another wonderful option for your romantic dinner is Sante located directly downtown. Sante is the type of restaurant that we instantly fall in love with. Locally-harvested meats, fish, poultry, and produce, creative and fun dishes, excellent wine and cocktail choices, and an adorable, cozy atmosphere. We love it and we know you'll feel the same.

How about local music or entertainment?

Woodstock isn't necessarily known as a live music hot spot, but the good folks at BarnArts Center for the Arts in nearby Barnard are doing a great job at bringing the tunes to Central VT. We're big fans of their Summer/Fall Music on the Farm series (Thursday nights from late May through Late September) and the myriad of festivals, concerts, and performances they're helping to bring to town are rocking. Definitely check them out!

We're looking for something special for lunch - suggestions?

The Village Butcher is without a doubt our go to lunch spot! We're suckers for a great sandwich and the Village Butcher knows how to deliver the goods. Classic Italian grinder is our jam, but the build your own, and veggie options are also delicious. Don't sleep on their sides and salads in the cold case either - they're superb!

After a long, fun day a cocktail sounds perfect! Where are we headed?

A relative newcomer to the Woodstock cocktail scene, Au Comptoir is the brainchild of Zoe Zilian, co-founder of Farmhouse Pottery. Expectedly, this cozy modern craft cocktail bar is drop-dead gorgeous. Truly excellent cocktails served up by incredibly adept bartenders and a vibe that seems destined for your Instagram reel, Au Comptoir is an absolute winner.

We don't want to be complete tourists - where are the locals going?

Saskadena Six may have a different name and logo this year, but the experience you'll find here is as amazing as ever! Sure, there are bigger mountains that might have more trails or vertical, but for our money, we're ecstatic to get in some great skiing without having to wait in endless lines. Saskadena Six feels like what skiing in Vermont used to be, and that's because it still is.