Vermonters love all things local, so it's no surprise that the Green Mountain State has had a thriving craft beer scene for more than twenty years.
Burlington's Greg Noonan championed brewing legislation that opened the door for breweries and brewpubs in the 1980s. Among beer connoisseurs, he is legendary, and his books on brewing are considered mandatory reading for home- and microbrewers. To this day, Greg Noonan's influence on the industry is felt from coast to coast and craft beer is at an all-time high. Sadly, he passed away in 2009.
In 2011 and 2012, the Brewers Association ranked Vermont as the state with the greatest number of breweries per capita, and as of June 2014, there were 41 operating production breweries and brewpubs in Vermont.
Ingredients make beer. And passion, skill and attention to detail make craft beer. If you're looking for a place to enjoy some great Vermont beer (and some national favorites), here are a few places you should checkout:
---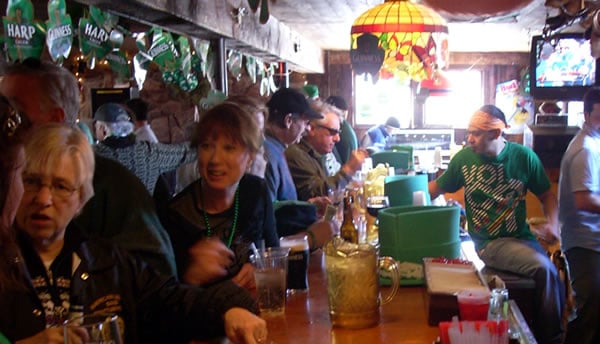 The Red Fox inn is centrally located to three ski areas in Southern Vermont - Stratton, Bromley, and Magic. Also known as the state's #1 seller for Guinness and home to Ma Bean's Apple Pie, the Red Fox has a Tavern that specializes in New England style comfort foods with all the flavor of an authentic Irish pub. The tavern is also known for its commitment to showcasing the best in live music in a wide variety of genres. For over 50 years their tavern has been a gathering spot for countless visitors and locals - we think you should check them out too!
Get your Irish on!
The Tavern at the Red Fox Inn offers weekly specials, and Wednesday night is Irish night! Enjoy 1/2 Price Guinness Drafts and 1/2 Price Fish & Chips (Fresh Haddock, Battered and Cooked to Order) while listening to live traditional Irish music.
Please mention VERMONT.COM when contacting the Red Fox Inn for more information at 802-297-2488.
---

The Inn at Long Trail is a classic Vermont bed & breakfast inn, serving skiers, hikers, and people who love the mountains, since 1938. The Inn is conveniently located on Route 4, about 1/4 mile from Killington's Pico base lodge, making it one of the closest inns to Killington. The Inn is home to McGrath's Irish Pub, the area's first and foremost Irish pub, where everybody is welcome, and live Irish music is held on stage every weekend when open.
McGrath's Irish Pub
McGrath's is said to be the first to sell Guinness on draft in Vermont, and offers the state's largest selection of Irish Whiskies. The pub has 3 real dart boards, a large screen TV for sports, and a delicious pub menu is served daily.
Please mention VERMONT.COM when contacting the Inn at Long Trail for more information at 800-325-2540.
---

At Ri Ra, you'll enjoy beautifully presented traditional Irish food and drink with the most authentic Irish atmosphere this side of the Atlantic. From the warm stone hearth in front of the crackling fire, to the best corn beef and cabbage, Ri Ra is Ireland through and through.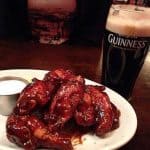 Celebrate at Ri Ra!
With a unique setting and outstanding menu, Ri Ra is the perfect place for your event. Whether you're having a birthday party, bachelorette party, rehearsal dinner, or just looking for a girls night out or after-work party in Burlington, there's no better place than Ri Ra.
Please mention VERMONT.COM when contacting Ri Ra Burlington for more information at 802-860-9401.
---

The Vermont Pub & Brewery is Vermont's oldest craft brewery, and one of the country's first brewpubs. Greg Noonan, together with friend Steve Polewacyk, opened the pub in 1988, after spending three years lobbying the Vermont legislature to legalize brewpubs. With so much history, and so much beer, there's really no excuse to not visit the pub right now!
Strawberry Chocolate Stout
One of the many craft beers created at the Pub, this delicious dessert beer features Madagascar cocoa nibs from Lake Champlain Chocolates along with fresh strawberries! Enjoy this sweet milk stout base with select dessert pairings.
Please mention VERMONT.COM when contacting The Vermont Pub & Brewery for more information at 802-865-0500.
---
Of course, there are many more great Vermont breweries, brewpubs, and taverns throughout the state. Do you have a favorite?
Don't forget, you can find information on Vermont brew festivals and more in the Vermont.com Calendar of Events!
Featured photo credit // Vermont Brewers Association