Nestled on a gentle hill overlooking a serene pond, the Treehouse at Willow is a sanctuary for the lifelong adventurer. This modern abode, designed and built by the legendary treehouse-builder, Pete Nelson, encapsulates the whimsical spirit of southern Vermont. With its A-frame design adorned with cedar and copper cladding, it's a seamless blend of rustic charm and contemporary elegance.
Step inside to discover a cozy loft bedroom, a galley kitchen equipped with modern amenities, and a welcoming living room. The wrap-around deck brings in dramatic views of the pond and gardens below and is the ideal spot to start and end your day's adventures. As the daylight fades, the electric fireplace casts a warm glow, inviting you to relax and reminisce about the day's adventures.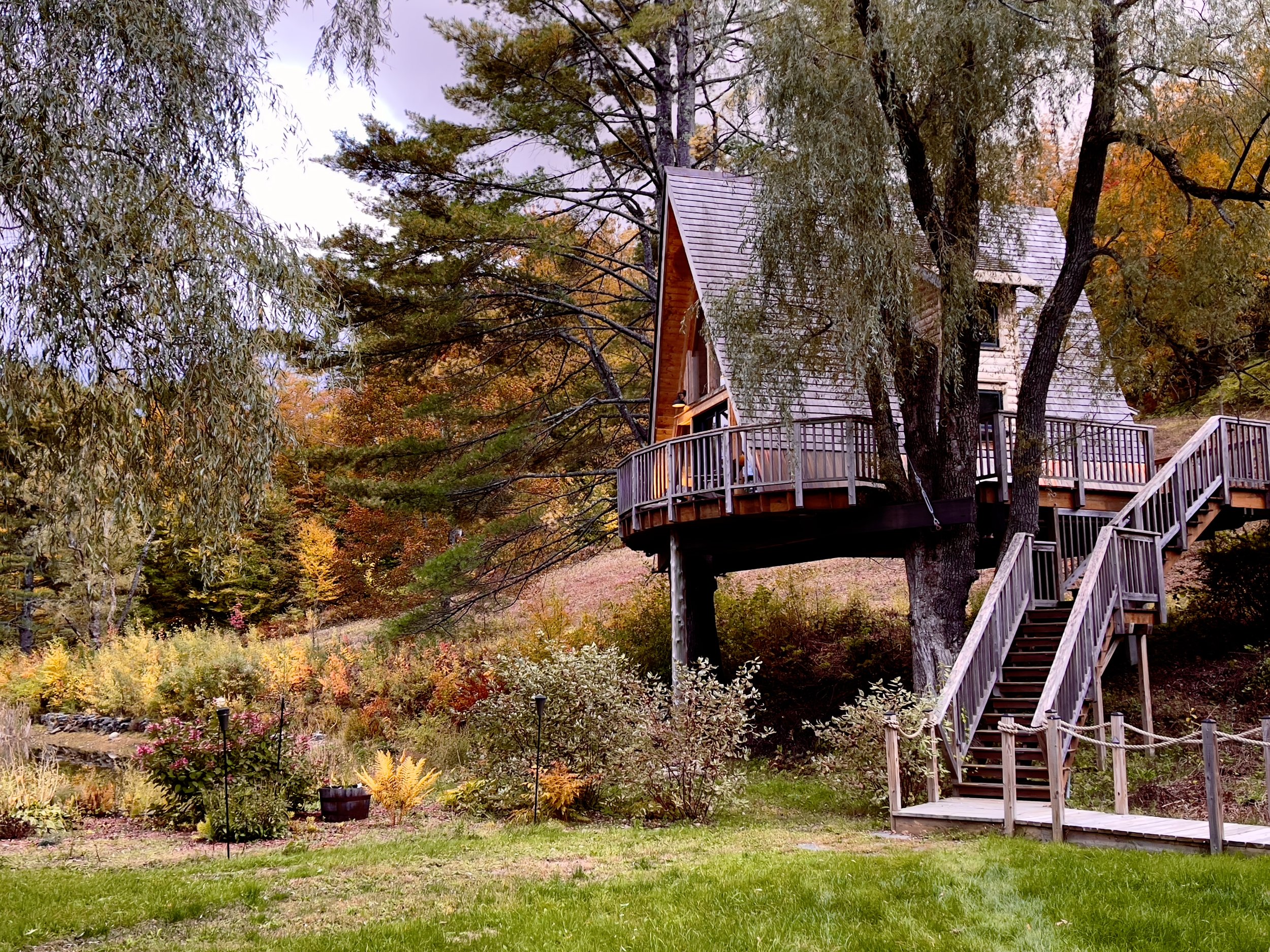 The Treehouse
The Treehouse is air conditioned and heated. It comes equipped with an electric fireplace, linens, blow dryer, shampoo, conditioner, and locally-made natural soap.
The treehouse was designed and built by Pete Nelson. The build was featured on an episode of Animal Planet's Treehouse Masters. One pine, a willow, and four piers support the treehouse. The post at the front is made from a cedar log. A lighted walkway and staircase lead to the deck.